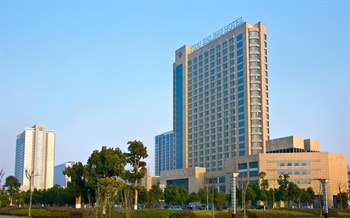 Visitors to Yancheng will find that the Yidu Jinling Hotel is a fantastic accommodation choice. With Free in-room Wi-Fi and easy access to the Golden Eagle Shopping Center Area, this hotel makes a convenient choice.
With Yancheng Railway Station just 5km away and Nanyang Airport only 13km away, transportation is very convenient. Famous attraction ShuiJie is just a short taxi ride away.
After a long day of sightseeing, guests can retire to the comfort of the hotel. Airport pickup can be arranged by the hotel upon request.
If you demand a high level of service, our guests have indicated that this hotel has excellent standards. This hotel is the usual choice for a large number of business travelers. This hotel is consistently one of the most popular choices for travelers to Yancheng.